Introduction
Disarm is a 20-level-depth Ancient dungeon of Crusaders Quest. Warriors and Hunters cannot enter. Final bosses are Leon and D'Artagnan. Legendary heroes can be obtained by clearing the dungeon.Warriors,Hunters cannot enter this dungeon.

Stages & Rewards
Floor
Name
Resource Cost
Reward
Repeat
Reward
B1F
Disarm-1

B2F
Disarm-2

2~3  

2~3  

B3F
Disarm-3

2~3  

B4F
Disarm-4

Hero: Treasure Hunter

or

Hero: Bard

B5F
Disarm-5

B6F
Disarm-6

B7F
Disarm-7

2~4  

2~4  

B8F
Disarm-8

2~4  

B9F
Disarm-9

Hero: Apprentice Knight

or

Hero: Owner

B10F
Disarm-10

B11F
Disarm-11

B12F
Disarm-12

2~4  

2~4  

B13F
Disarm-13

2~4  

B14F
Disarm-14

Hero: Space Cadet R

or

Hero: Marksman Instructor

B15F
Disarm-15

B16F
Disarm-16

B17F
Disarm-17

2~5  

2~5  

B18F
Disarm-18

2~5  

B19F
Disarm-19

Hero: Space Cadet G

or

Hero: Space Swordsman

B20F
Disarm-20

Hero: Leon

or

Hero: D'Artagnan
Tips
Certain stages of this dungeons (mainly the ones with monster enemies) will introduce a swarm of monsters or big monsters, along with a turret in the rear constantly dealing AoE damage. Make sure of heroes that can attack the rear such as Archers, or better, heroes with AoE attacks.
The final stage of this dungeon isn't really that hard, the only thing you have to look out for are Leon's and D'Artagnan's skills. Use one of the Paladins to tank their attacks while focusing on attacking with all your might.
Gallery
Relative Movie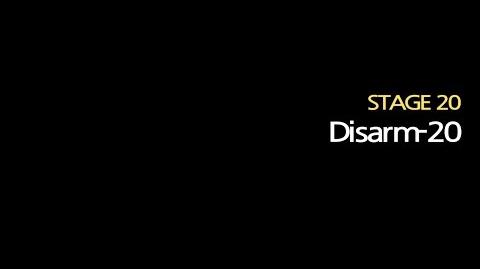 Ad blocker interference detected!
Wikia is a free-to-use site that makes money from advertising. We have a modified experience for viewers using ad blockers

Wikia is not accessible if you've made further modifications. Remove the custom ad blocker rule(s) and the page will load as expected.